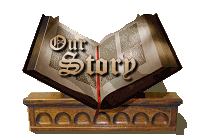 Home
Info, Directions, Tickets, etc. Event Schedule Buy Tickets Online Re-enactment Areas
Shops, Shows, Games & More
&nbsp &nbsp Renaissance
&nbsp &nbsp Pirates
&nbsp &nbsp Vikings
&nbsp &nbsp Fairytale
&nbsp &nbsp Merchants
&nbsp &nbsp Pickled Princess Pub Donate & Sponsor
Sponsor lists & how to donate
&nbsp &nbsp Business Sponsor
&nbsp &nbsp Personal Donation Pictures & News [ f ]
visit our facebook page Making it Happen
Info for Actors, Volunteers, etc.
&nbsp &nbsp Join our Cast!
&nbsp &nbsp Become a Vendor
&nbsp &nbsp Sell Tickets!
&nbsp &nbsp Put on a Show! Sundries
&nbsp &nbsp Links
&nbsp &nbsp FAQ




The Next BIG Event




This event brought to you by
A festival has been declared in honor of the reign of Her Royal Majesty, Queen Eleanor. The Queen's proclamation has gone out and now loyal subjects, old allies and former enemies alike gather to celebrate. All persons of peaceful Chivalry are welcome at the festival. Freely wander among her loyal subjects enjoying the shows, merchants and demonstrations. Visit, if you dare, the Brethren of the Great Lakes. They are sometimes commissioned by Her Majesty as privateers against her worst enemies. But at times she wonders if they are entirely loyal. Finally, watch the proud Norsemen at the Vikings encampment as they demonstrate their crafts and skills.

---

---




Behind the Scenes
Entertaining History, Inc is a local, 501(c)3 non-profit organization with the exciting task of promoting enjoyment and education of interesting historical periods through reenactments, festivals and fairs. Renaissance faires are popular all across the country, however there were not many in Indiana; and until 2011, there were none in Northern Indiana. A small group of local Rennies (people who regularly attend such events) wanted to bring the renaissance festival experience to Northern Indiana, and more specifically into their own community, Michiana! Entertaining History Inc. was created and work began in earnest on our first event back in August 2011. That event was so warmly welcomed by our community, we decided to do it again... and again. Entertaining History is an entirely volunteer run organization setup to bring the exciting and educational event we now enjoy each year.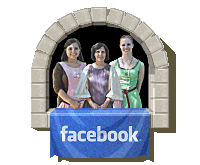 See MORE on our Links Page!