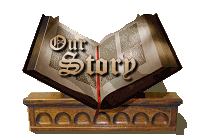 Home
Info, Directions, Tickets, etc. Event Schedule Buy Tickets Online Re-enactment Areas
Shops, Shows, Games & More
&nbsp &nbsp Renaissance
&nbsp &nbsp Pirates
&nbsp &nbsp Vikings
&nbsp &nbsp Fairytale
&nbsp &nbsp Merchants
&nbsp &nbsp Pickled Princess Pub Donate & Sponsor
Sponsor lists & how to donate
&nbsp &nbsp Business Sponsor
&nbsp &nbsp Personal Donation Pictures & News [ f ]
visit our facebook page Making it Happen
Info for Actors, Volunteers, etc.
&nbsp &nbsp Join our Cast!
&nbsp &nbsp Become a Vendor
&nbsp &nbsp Sell Tickets!
&nbsp &nbsp Put on a Show! Sundries
&nbsp &nbsp Links
&nbsp &nbsp FAQ




The Next BIG Event




This event brought to you by
FAQ (Frequently Asked Questions) Q:Are credit/debit Cards accepted?
A: Yes, credit and debit cards are accepted at the front gate and at many vendor booths throughout the festival; however we recommend you bring some cash for those vendors who may be cash only, and to tip your favorite shows (we pay them so poorly). Q: Can I bring a pet?
A: The festival grounds do not allow pets. Only ADA approved, trained, service animals for the disabled will be allowed in the festival. Q: Is this event appropriate for kids?
A: YES! The Michiana Renaissance Festival is very family friendly. Hundreds of young knights and princesses visit with us each year, and help the Queen with her annual quest. Be sure to stop by the Kid's Quest booth to take part in the fun. Q: Your festival is so popular and awesome. What do you do with all the money?
A: 100% of ticket sales and sponsor donations go into the festival itself. No member of the staff or board are paid for what they do. Entertaining History is 100% volunteer run. Our staff are called the Mighty Cast, because they perform the impossible. The hard work is very rewarding. If you'd like to help pull off the single greatest festival in the world, Click here to volunteer. Q: Do I need to dress in renaissance clothes?
A: No. However the Michiana Renaissance Festival is a great chance to dress up and have some fun. You can dress up as a medieval peasant, a renaissance artist, a Viking warrior, a pirate captain, or even anything fantasy such as a grumpy ogre. There are so many options to be creative. Q: Can I smoke at the festival?
A: No. Smoking is not allowed in public areas, parks, etc. in St. Joseph County (Ordinance Link). Q: What does a ticket get me?
A: A ticket gets you admission to the Michiana Renaissance Festival for a single day. All of the events, acts and shows are included with your admission. Q: Would I want to attend both days?
A: Yes! There are so many events, acts and shows that it would be nearly impossible to take in everything in a single day. Q: What if it rains?
A: The show goes on! Q: Is the event handicapped accessible?
A: We've done a lot to make sure that everything has handicapped access, from the clear pathways to the restrooms. Q: My costume has a cool weapon. Can I bring it?
A: Probably yes. Period weapons are allowed as long as they can be peace-tied. As guests enter the festival their weapons will be inspected for a peace-tie. Any unsecured weapon will be peace-tied by staff using heavy duty tie-wraps. Weapons that cannot be secured or are deemed inappropriate will not be allowed in the festival. Q: What does "Peace-tied" mean?
A: Peace-tying a weapon keeps if from being used. As an example, a sword must be sheathed and the hilt of the sword must be peace-tied to the sheath so that it cannot be drawn. Arrows in a quiver must be peace-tied together and the bow unstrung. It is a simple process that helps insure the safety of the guests. Q: Is it OK to tip the actors?
A: Yes. The actors are paid horribly, if at all. Feel free to tip generously to show your appreciation. Q: Is wheel cheair rental available?
A: I'm sorry, but wheel chair rental is not a service we offer at this time. Q: What does "Michiana" mean.
A: The close cities of South Bend, Mishawaka, Elkhart, Notre Dame (University), Goshen and Niles all are near the Michigan/Indiana border. The locals have taken to calling this area "Michiana".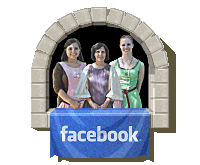 See MORE on our Links Page!