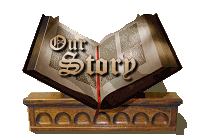 Home
Info, Directions, Tickets, etc. Event Schedule Buy Tickets Online Re-enactment Areas
Shops, Shows, Games & More
&nbsp &nbsp Renaissance
&nbsp &nbsp Pirates
&nbsp &nbsp Vikings
&nbsp &nbsp Fairytale
&nbsp &nbsp Merchants
&nbsp &nbsp Pickled Princess Pub Donate & Sponsor
Sponsor lists & how to donate
&nbsp &nbsp Business Sponsor
&nbsp &nbsp Personal Donation Pictures & News [ f ]
visit our facebook page Making it Happen
Info for Actors, Volunteers, etc.
&nbsp &nbsp Join our Cast!
&nbsp &nbsp Become a Vendor
&nbsp &nbsp Sell Tickets!
&nbsp &nbsp Put on a Show! Sundries
&nbsp &nbsp Links
&nbsp &nbsp FAQ




The Next BIG Event




This event brought to you by
One unique aspect of the fairy tale is that it need not involve fairies. What it does need is to inspire imagination and creativity. While this area subscribes to no particular genre or time period, you should certainly expect to see characters from the classic Grimm's tales. Dragons, ogres, gnomes, elves and more find a home here.
[Click Here for More Information on Fairy Tales] Area Info:

Indiana Wild
Visit some wildlife neighbors and exotic friends (small fee). A unique hands-on experience.


Storytime with the Butterfly lady
Come and listen to a wonderful tale from the Butterfly Lady.


The Minstrel Rav'n
A Wandering Bard, the Minstrel Rav'n travels the lands singing songs and telling stories of Pirates, Taverns and Elven Lasses...though not necessarily in that order. Pull up a bench and join him in "The Whistling Sword" and sail the high seas with "Hana's Privateers".


Druid Drummer
Enjoy the rhythmic drumming of the Druid, spreading love across the land through music.


Color Me Castle
Our GIANT cardboard castle is wonderous, but it could use a little help. Come help us add some color!


Punch and Judy
Stop by and visit with Mousetrap Puppets for a historical Punch and Judy show!


---

Fairy Tale Information Continued While other sections of the fair are devoted to reproducing history as accurately and interestingly as possible, the Fantasy Quarter is dedicated to the imagination. Myths, legends, and timeless tales all belong here. Some examples are Tolkien, any mythology, and Grimm's Fairy Tales. Many are inspired to take part in some good, old-fashioned Orc slaying, and may come as an Elven ranger or Dwarven warrior. Let's not forget the Orcs, though; they'll need to be there to defend themselves. Wizards may meet to discuss the complexities of spells and components. Cherished characters may decide to make their debut: Rapunzel, Hansel and Gretel, Cinderella, Snow White, Little Red Riding Hood - the list goes on. The Fantasy Quarter is meant to capture the essence of those parts of history that live on in our imaginations: adults and children alike. Tolkien's The Lord of the Rings and The Hobbit were inspired by many world mythologies, Norse mythology perhaps being the most profound contributor. Many fairy tales began as bedtime stories, wives' tales, and superstition. Some were created as lessons or for religious purposes, others were just for fun. One could argue that many of the most significant insights into the history of humanity lie within such tales and our ability to appreciate them to this day. The actions taken by many of our favorite characters can speak volumes about what was really important to our ancestors, and should be respected as worthy of representation at a celebration of both history and culture.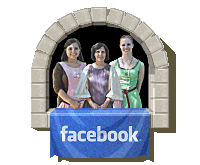 See MORE on our Links Page!